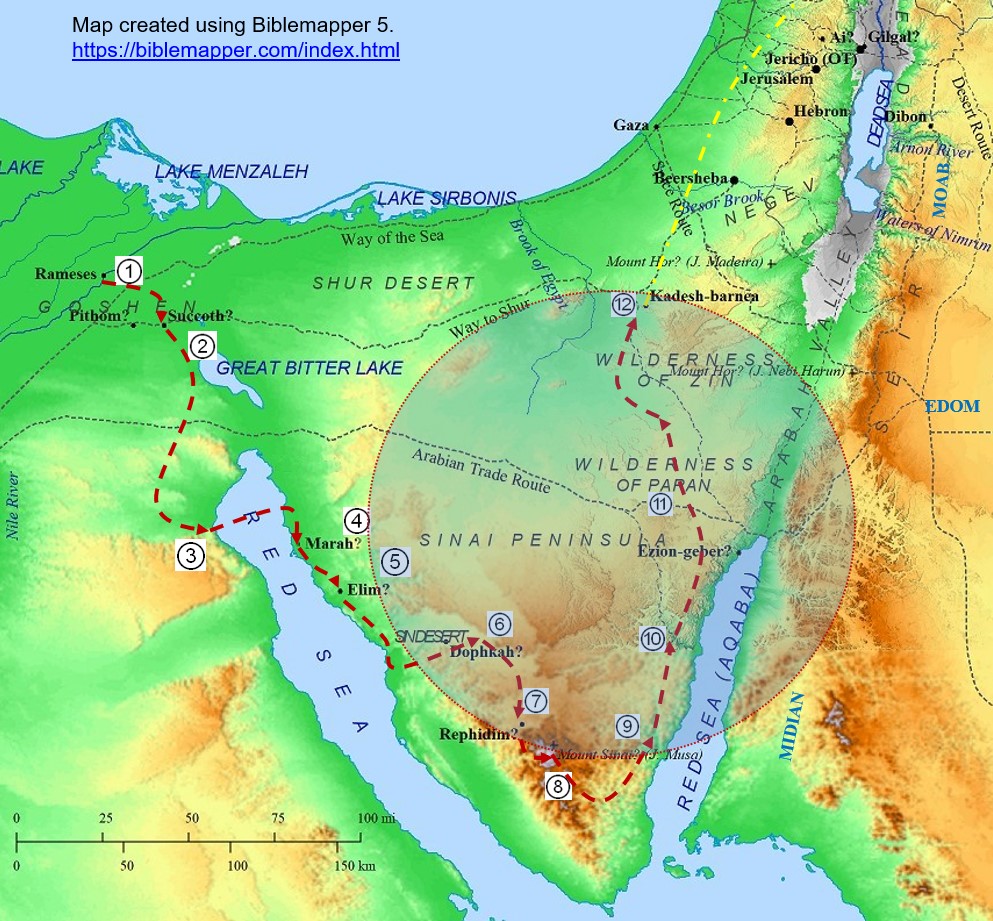 key to Map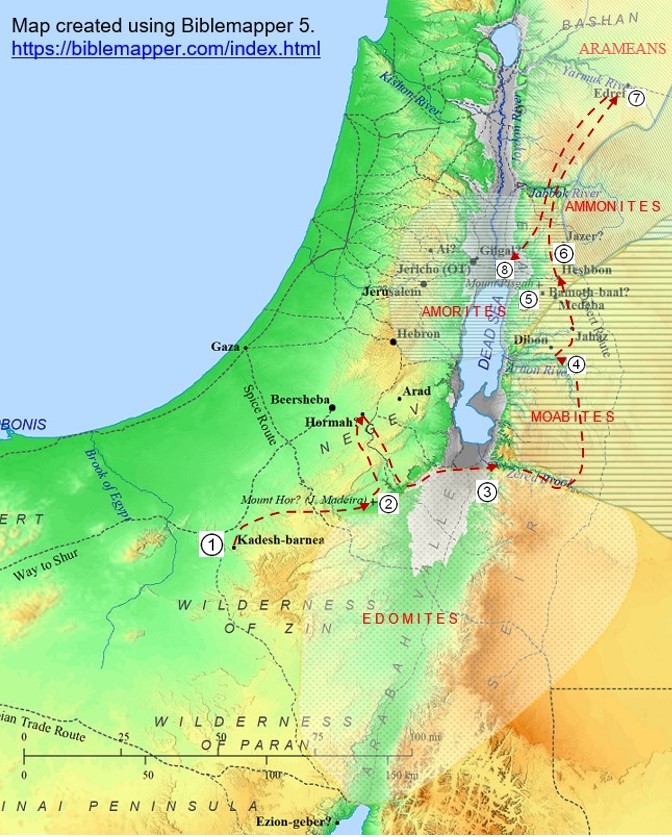 key to Map
Details of the israelite camp,
their order of marching and
the pillar of fire
Complaining Israelites - fire
70 helpers for Moses.
More complaints - Quail
Miriam & Aaron complained,
Miriam's leprosy.
Spies to Canaan. Bad report. Condemned to wander for 40 years
Disobedience & punishment.
Rebellion and death.
Aaron's staff
Numbers
14:39-44,
16:1-50,
17:1-13
Moses disobeys God:
banned from Promised Land.
Complaints - snakebites -
bronze snake on pole.
Journey to Jericho.
Baalam asked to curse Israel
God prevents, Baalam blesses.
Numbers
22:1-41,
23:1-30,
24:1-25
More sin and Punishment.
Census: 601,730 men.
Joshua appointed leader, Midianites destroyed.
Reuben and Gad given land.